PRESS
Worldwide Fashion Blogger - Faissal Yartaa
All About Fashion, Featuring OoZ Clothing - AUGUST 2015
Link to blog -
http://www.faissalyartaa.blogspot.co.uk
Born & Bred Industries -
What Born & Bred Industries think
"These guys are 'oozing' with raw urban talent, producing some sick original street wear
which is certainly turning a few heads.You may have seen OoZ clothing featured on X Factor
as worn by Nicholas McDonald and the very talented Tamera Foster and what with Being
stocked in various shops throughout the UK these guys seem to have all bases covered.
A combination of quality products and good fan base OoZ clothing certainly has all the
minerals to be successful. OoZ clothing have a wide range of unisex products available
and are certainly stocked to cater for any customers needs.
W
Click here to read the full review..
Peak XII -

12 Week Featured UK Brand
Steel Her Style - Shereen Cutkelvin (Neon Jungle)
Shereen Cutkelvin was spotted wearing our 'Paint it black & red' Tee, and featured on Steel her style.

WORN BY:
- Shereen (Neon Jungle) @Neon_Shereen

Neon Jungle girl band member

- Cheyenne Davide @CheyenneDavide
MTV/Vevo presenter/ DJ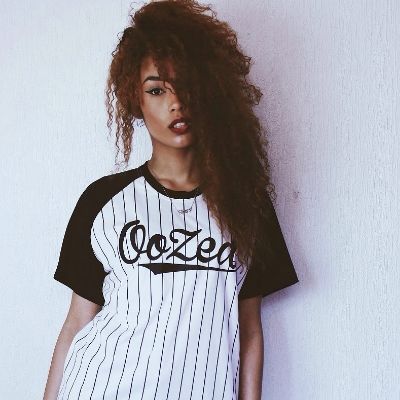 - Nicholas McDonald @NickyMcdonald1
Singer/X Factor finalist
- Tamera Foster @OfficialTamera
Singer/X Factor finalist
- Charlie Rundle @Charlie_Mk1
Singer/Mk1
- Jake Quickenden @JakeQuickenden
Singer/Songwriter
- Sophie Mercer @Sophz_x
Actress/Model
- Connor & Matt (Kingsland Road) @ConnorKingsland @Matt_Kingsland
Singer/X Factor Finalist/ Kingsland Road band member
- Jes Stretton @Jes_Stretton
Singer/Songwriter